The Wairau Māori Art Gallery
We are proud of the Wairau Māori Art Gallery concept as a unique permanent showplace solely for Māori contemporary art. The initiative is well supported by artists, Māori and communities within New Zealand. Wairau is the Te Reo Māori transliteration of One Hundred Waters, as Hundertwasser means One Hundred Waters in the German language.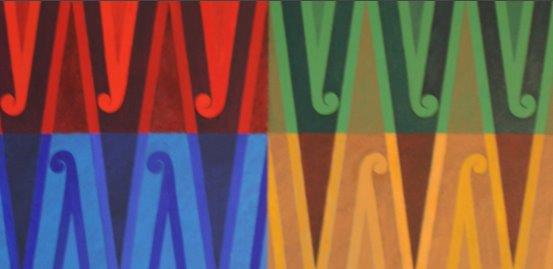 The Wairau Māori Art Gallery will exhibit nationally and internationally acclaimed art produced by Māori artists. There is no doubt that Māori arts, are powerful forms of expression that recognise, value, and contribute to the unique bicultural character of Aotearoa New Zealand, enriching the lives of all New Zealanders.
Major galleries such as Te Papa Tongarewa and the  Auckland Art Gallery – Toi o Tamaki have pledged their support for the Wairau Māori Art Gallery and works will be available from their extensive contemporary Māori collections.
Ideally the space will be formally curated by a full time Māori Curator and visiting Māori curators who will present the diversity of Māori art practices today.  Exhibitions will rotate on a lively three-monthly schedule and the Wairau Māori Art Gallery Board will work in partnership with the Whangarei Art Museum to plan exhibitions.
The Wairau Māori Art Gallery board comprises experienced Māori artists, Kaumatua and Kuia and scholars. Chairperson of the Board, Elizabeth Ellis, Ngāpuhi, Ngāti Porou, has written, "Māori artists of the highest standing, recognised by their peers in national and international forums, will exhibit their work. Imagine how exciting it will be to know that there is one place in Aotearoa New Zealand where Māori artwork will always, permanently be able to be seen by the people of Te Taitokerau, of Aotearoa and the world beyond".
The importance of this gallery to all New Zealanders cannot be overstated.
The Wairau Māori Art Gallery is honoured to be supported by Toi Iho as the registered and globally recognised trademark of quality and authenticity of Māori art and artists.