Hundertwasser's Koru Flag for New Zealand
In 1983 Hundertwasser became a New Zealand citizen and - in appreciation - gifted a design for a second flag to his newly adopted country. His idea has endured and his flag flies in many places today.
Hundertwasser created a comprehensive design manifesto for his proposed flag, giving in detail his thoughts on the importance of flags, the genesis of his 'koru' design and even information on how to care for and properly fly flags.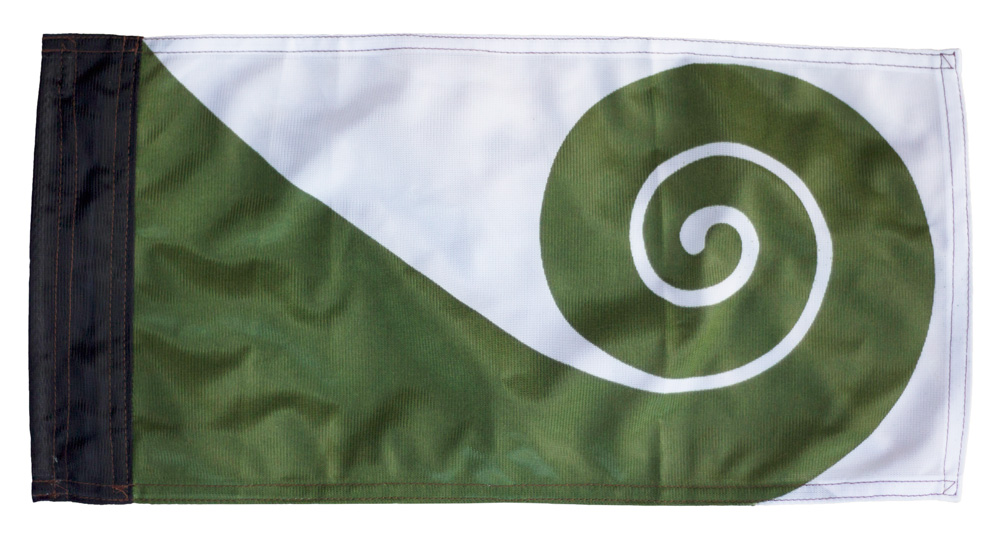 Buy a Hundertwasser Koru Flag
Hundertwasser HQ (run by Prosper Northland Trust) is selling genuine Hundertwasser Koru Flags, supplied by the Hundertwasser Non Profit Foundation in Vienna.
You can visit the Hundertwasser HQ pop-up shop at 2 James Street, Whangarei. If you're not in Whangarei, you can email Prosper Northland Trust here.
Whangarei's Hundertwasser project
All profits from the sale of flags go to the campaign to build the HUNDERTWASSER ART CENTRE with Wairau Māori Art Gallery in Whangarei's Town Basin.
To make a donation or pledge to the project, visit our fundraising page here.
For more information on the project, visit our Frequently Asked Questions page here.