SOLD OUT!!! Hundertwasser Conservation Poster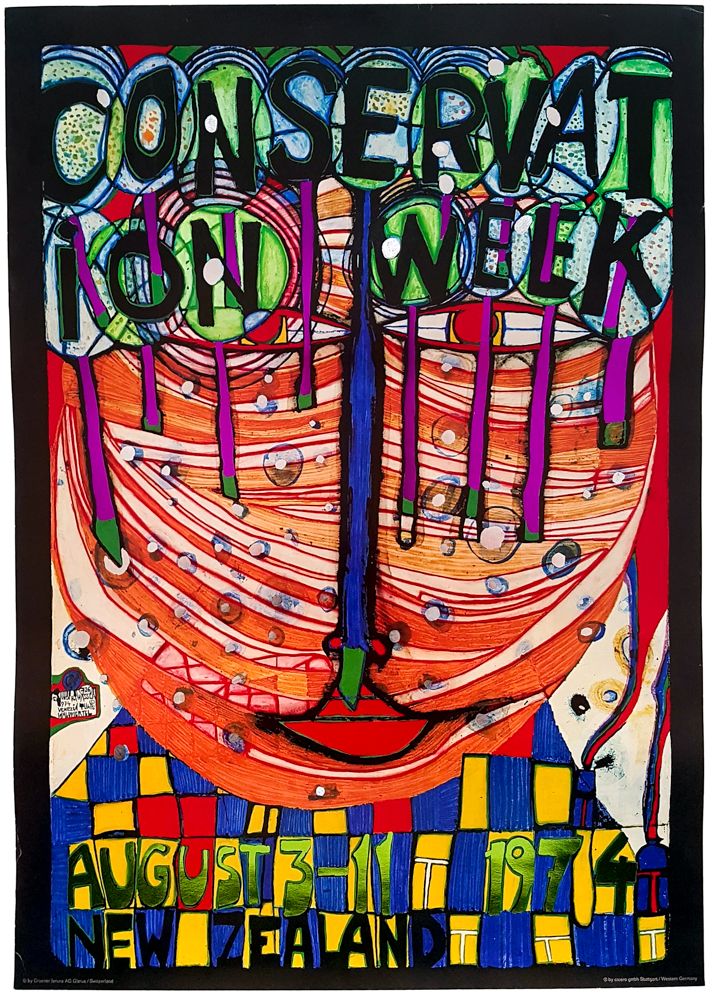 The HAC project has been gifted 30 very rare authentic Hundertwasser posters from NZ Conservation Week.
In 1974 a couple who were involved in the celebration, Jan and Arnold Heine of Lower Hutt, received a number of prints to distribute and these 30 were left over. They heard about the HAC project and asked if we would like to have them. Research revealed just how rare and valuable they are.
Hundertwasser started painting the original image (#726 of his Oeuvre) on Rakino Island in September 1973. It then travelled the world with him and on completion was off set printed using accents of metallic foils. It was the first of a number of environmental protection posters Hundertwasser was to produce for many countries thereafter.
The work was hugely popular and Hundertwasser received a "Conservation Award" for it which he said helped him when he later applied for New Zealand citizenship
These vintage posters have been rolled up for 42 years so are in near pristine condition with no fading.
The poster measures 60 X 42 cms and should be framed using UV glass to protect the vivid colours.
It is priced at $1000.